Headmaster Styles
Summary
Anastasia Greene. Smart, pretty, blonde - the whole package.
Harry Styles. Intelligent, handsome, proper - the whole home run.
But when you put these two together, it's not pretty.
Ana is just looking for fun, and Harry just has things to do. Making Ana be the one in the way of getting his things done. And Harry has strict rules. If she breaks them, he gets angry.
And no one, wants to see Harry when he's angry.

Will Harry ever put his proper ways behind him and start to have fun while he's still 23 and young?
Will Ana ever put her hatred for Harry behind her and start to realize that he's all she's got?

What will it take to make these two realize that you have got to live life while you still have it?
Bently isn't where Ana wants to go, and she definitely doesn't want to be ruled by Headmaster Styles.

But almost everything can change in a blink of an eye.

---
Soundtrack to
Headmaster Styles
:
A Love Like War - All Time Low Feat. Vic Fuentes
Just A Little Bit Of Your Heart - Ariana Grande
Kiss Me Slowly - Parachute
Thistle & Weeds - Mumford and Sons
Bad - Wale
Everything Changes - Staind
Chains - Nick Jonas
I Can't Make You Love Me - Adele
Outside - Ellie Goulding
Love Is A Battlefield - Pat Benetar
Superpower - Beyonce Feat. Frank Ocean
Earned It - The Weeknd2015 © All rights reserved to xXKaleighStyles57Xx



Characters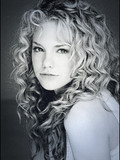 Anastasia Greene
**(17) Smart, pretty, and blonde; always looking for fun; wanting to run free and live her life to the absolute fullest; never expected to feel the way she does.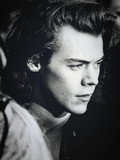 Harry Styles
**(23) Intelligent, handsome, and proper; needs time alone; doesn't need anyone to get in his way, yet that's what he gets when she comes around; doesn't expect to fall in love.
Chapters