Liam's Sex Slave
Summary
Liam hasn't been the same since his breakup with Danielle Peazer. He thought they would last forever, but he was wrong. He feels broken, and he doesn't know what to do now that its over between the two of them for good. He tries drinking and partying to numb the pain in his
heart
. He craves for love and is sexually frustrated but doesn't dare make a move on another girl, afraid she will leave him like Danielle. Yet, he isn't looking for a serious relationship, thinking it is too soon. He just needs someone to hold and
kiss
morning and night but someone to pleasure him any time, any day.

It isn't until he meets Mia Harper who needs money desperately. He immediately finds her attractive and comes upon an idea that can help the both of them out. Mia has never done the things that Liam is asking for. It is a
job
that pays a lot of money, money that she can't refuse… but is selling herself for money the right choice?

By becoming Liam's sex slave?

Feelings will change and so will their futures.
Copyright © 2013 by Flightless_Bird


-------
Liam's Sex Slave Playlist:
Arms – Christina Perri
Autumn Leaves – Ed Sheeran
Can't Help – Parachute
Closer To Love - Mat Kearney *PLEASE LISTEN*
Distance – Christina Perri
Dusk And Summer – Dashboard Confessional
First Time - Lifehouse
Hey You – Boys Like Girls
Intoxicated – The Cab
Mirrors - Justin Timberlake
Somebody's Gonna Love You – Matt Wertz
Terrified - Katharine McPhee *PLEASE LISTEN*
Vienne – The Fray
When Everything Falls Back Down – Action Item
Author's Note:
Hi guys! So before you begin reading, first rule- please do not steal my story or copy my ideas from the story!
This is NC-17 because this story will hold sexual content and language. Remember.., this is FICTION, meaning not real so my story will go however I want it to go, it is MY story.
DO NOT advertise your stories on here when commenting my story. It's rude and you should earn your readers a different way. You can send me a link through message and I'll check it out for you.
This is also my first story so please don't send me hate. If you do not like this story than simply DO NOT READ IT, I don't need to hear that it's bad or that I can't write and what not. If you do happen to like this story then it would mean a lot if you would comment, vote and subscribe.
And I will try to update as much as I can! :)
Thanks guys, love y'all!
- Amanda
Characters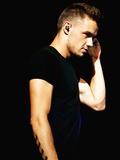 Liam Payne
Is confused and lonely. Known to be in one of the biggest boy bands in the world. Offers a job to that can save the both of them.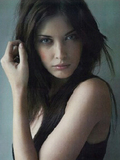 Mia Harper
19; With no family to surround her, no job, living in a small apartment, and abused by her ex-boyfriend. Mia meets a someone who saves her from danger and offers her a job that becomes life changing.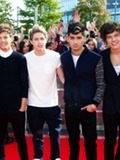 The boys
4/5 of One Direction. They do not know the secret Liam is holding but are determined to find out what it is.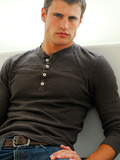 Xavier Bryan
Ex boyfriend of Mia's. Hates being argued with and is always right (not really), smokes, drinks more than he should and does drugs. He likes to flirt with women who catch his eyes and loves to pick fights with people.
Chapters