You Are My Eyes (Haven't been edited)
Summary
I once thought everything that surrounds me was a blank space, but you have opened my eyes to see the colours of the world. You open my eyes from my heart and you have shown me the beauty of life beyond what our eyes can see.
I can't see you but I know you are here. I can't hear you but I can sense your presence. I can't feel anything anymore, yet you fill me with emotions. I can't see myself, yet you see me.
I can't even love myself…yet you love me.


---
If you want to see how this AMAZING cover is made....go and check out this account.....she was the one who made it.....I promise you won't be disappointed >>>>>>> Click on it>>>>> @Brianna.Horan

---
Characters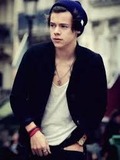 Harry Styles
17 years old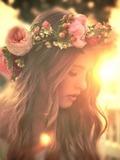 Ivanna Jones (Ivy)
17 years old
Chapters