Fate can be funny sometimes
Summary
5 years ago
Katherina sits on the bench clutching her bag outside of her school, she was merely a girl of 16 and yet she saw her world ending at such a young age when someone dumps down beside her.

''Katherina.'' His Irish accent wakes her up, she was an exchange student and she would be there for six months more until she had to go back to Spain but she wouldn't be there for six more months, she would go back tomorrow morning with no exceptions.

Which also meant she had to end things with Niall, she knew it wouldn't be easy but she had to.
To be fair the only reason she ever came to study in Ireland was because of him, she had met him over a social networking site and had fallen for him quiet hard. It was like you were steady and suddenly you trip and fall.

That's how it all started.
She had come over to him to be closer to him, and they had shared dreams for the future even though they were only young.

''I'm going to audition for x-factor.'' He finally breathes looking at her face with so much hope that it breaks her heart, he had only been so gentle with her.
He would swear to other people like there were no tomorrow and she loved that about him, then at the end of the day he would whisper sweet nothings in her ear.

''I know you can do it.'' She finally replies with her foreign accent that she knew Niall adored, he would always chuckle when she couldn't pronounce some things right.
She hears Nialls joyful laugh, he almost sounded relieved to hear those words as he tries to entangle his fingers with hers but only she won't let him.

''I know you are going to be something big in life.'' She breathes looking away avoiding his confused gaze.
''Therefor I won't stand in the way for you.'' She had always been mature and in this time she certainly had to be, he interrupts her ''What are you talking about?'' He cups her face in his hands forcing her to turn her head, her brown eyes meeting his blue.

''You won't stand in the way, I love you!'' He tries to reassure her, but she knows something no one other person knows and she knows it will stand in the way as she cuts him off.

''Niall, please listen.'' She bows down gently pressing her lips to his for a short moment causing her to almost give in but she knows she had to be strong.

The school bell rings, and she knows Niall has to go in but she wont follow him through the hallways this time she won't be returning here again.
''I'm leaving tomorrow.'' She stops as she turns around, '' to spain.''

''Katherina wait!'' She ignores his calls and with steady steps walks away from him ignoring the tears flowing in her eyes, knowing she had to keep going forward.

''Katherina!'' She hears her name fade in the background as she roughly wipes her tears away.
''I'm sorry.''
Characters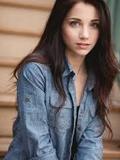 Elizabeth Mayden
She's nice and trustworthy, she works as Mason and Leah's nanny, friend of Katherina, 22 years old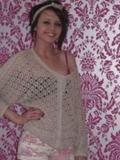 Holly scally
Holly scally, 21 years old, her and Niall broke up when Katherina and him started talking, hated katherina since the day she was a exchange student, currently dating Niall again because after Katherina left Holly somehow managed to win niall over they have been together for a year now.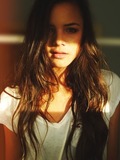 Katherina Green
She's sweet, and protective. She tend to put everyone first, she's original from spain but moved to London after 5 years. She's 21, mom and Niall's ex girlfriend.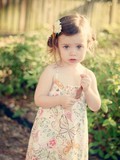 Leah green
, she's innocent and shy, she likes to hide behind her mother or her twin brother, she has her fathers eyes, she's Katherina green and Niall horan's daugther, twin to Mason, she's 4 years old.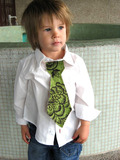 Mason green
He is brave and very protective over his mom and sister, he has his fathers eyes, Katherina green and Niall horan's son, twin to Leah, 4 years old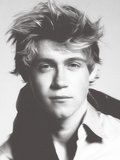 Niall horan
Niall horan, 21 years old, 1/5 of one direction, Mason and Leah's dad, currently dating Holly scally again.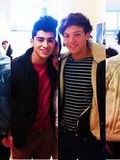 The rest of One direction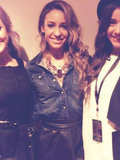 The rest of the girlfriends
Perrie, Eleanor and Danielle
Chapters
It's been 5 years seen Katherina and Niall last have seen eachother. What will happen?