The Mission -Zayn Malik-
Summary
"Excited are we? I like your style Tara. Anyway, this is your target." she says shoving several papers in my face "His name is Zayn Malik."
I take a look at the dark haired boy on the paper.
"I've heard of him. He's from that famous boy band. One Direction I think."
"Correct."
"May I ask why he is wanted dead?"
"Mr. Malik is suspected of several robberies."
"Okay. So what's my mission?"
She laughs a little before answering.

"Dear, I think it's obvious. Get close to him, make him trust you. Tara, you must kill that boy. Kill Zayn Malik."
Characters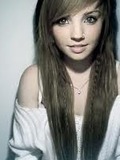 Tara Ann Banks
Tara Banks. A trained and deadly assassin.
Chapters