Snake Eyes (Louis Tomlinson Fan Fic)
Summary
**Just a new note: I decided I love Harry so much in this story that he will not only remain a major character in this Louis story, but will also get a spin off story of his own from this series after the sequel.**

After three years of non-stop recording and touring, Harry and Louis decide to take a much needed holiday to Monaco for gaming, yachting, and relaxing in the Mediterranean. Unfortunately, Louis begins to enjoy himself a little too much and becomes reckless. His usual sassy and mischievous ways become amplified when drinking too much alcohol and leads to big trouble with the world's most powerful casino owner, Alfonso Franchesco. Louis finds himself in a situation where he is made 'an offer he can't refuse'.

The innocent victim of Louis' hijinks is 22 year old Loren Franchesco, Alfonso's only child and heir to the largest gaming casino dynasty in the world. Loren recently graduated from uni and was going to begin learning the gaming business and live a life in seclusion until Louis and her father destroy her plans. A girl with everything who knows nothing about the real world is forced into situations beyond her imagination.

WARNING: This story will contain adult language, sex, and some violence.















Characters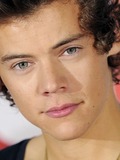 Harry Styles as Himself
The third main character in this story besides Louis and Loren. He's Louis' best friend and band mate, source of comfort for both Louis and Loren. Harry is often the voice of reason when things get crazy.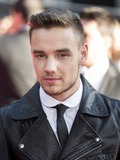 Liam Payne as Himself
Louis' friend and band mate, Daddy Direction finds the situations that arise completely out of even his control to fix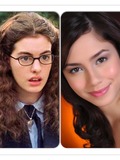 Loren Franchescho (Before and After)
Monaco royalty, just graduated from Cambridge University. Her father is extremely protective of her and keeps her secluded to protect her. She is the country's wealthiest heiress of a casino dynasty. She is backwards, but soon finds herself blossoming after her father sets his plan in motion to protect her from his enemies and secure the gaming organization. Everything comes crashing down around Loren when she meets Louis.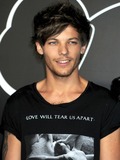 Louis Tomlinson as Himself
We know him as 1/5 of 1D - the funny, sassy, and mischievous one. A fateful trip to Monaco brings out an irresponsible side of Louis that leads him down a road of danger...and to Loren.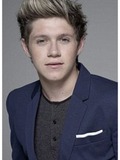 Niall Horan as Himself
Louis' friend and band mate, always happy...and hungry, but what goes on with Louis and Loren even makes him lose his appetite.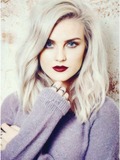 Perrie Edwards as Herself
Married to Zayn, becomes immediate friends with Loren, is her angel who helps her blossom and gain the confidence she lacks, and is always there for Loren through any situation.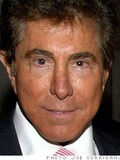 Steve Wynn as Alfonso Franchesco
Owner of Casino Monaco and the most powerful gaming dynasty in the world. Alfonso loves his business and will go to any lengths to ensure his dynasty remains on top. He loves his daughter, Loren, more than anything, and is overprotective. Alfonso has his own ideas on how to gain Loren's safe and secure future...even though he might destroy her in the process.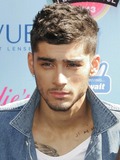 Zayn Malik as Himself
Louis' friend and band mate, married to Perrie, becomes a good friend to Loren and is there for her when she most needs him.
Chapters