Beautiful Dreams Of Irish Green
Summary
Penelope Driver is a girl who lives in NYC but goes on a holiday with her grandmother to Ireland to visit family and takes a wrong train ends up in Mullingar, County Westmeath. In County Westmeath, Penelope goes to a small and secluded coffee shop to wait for the next train but she finds herself bored, so she wanders and gets lost. Until she meets a stranger who wants to help her... But what happens when she realizes after spending the day with that stranger that it was a member of the world famous band, One Direction. But once they part ways is that the end?

Back in New York, the band is recording their next album "Take Me Home" and Niall can only think about the American girl he met in Ireland.

Will they find their way back to each other?

If they do, what will happen?
Characters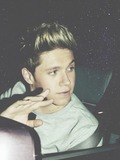 Niall Horan
Member of One Direction. Carefree and funny. Super sweet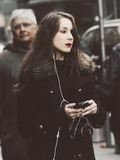 Penelope Driver
NYC girl, determined and very open minded.
Chapters