Angels & Demons (ON HOLD)
Summary
Onyx Persephone Thanatos, is the high school's Queen bee, the bad girl- with her two equally bad best friends Ebony Diablo and Natalia Malveillant by her side- they are unstoppable. All three girls have had their share of bad boys. They enjoy bringing misery to those who once made fun of them. They were misfits in grade school, their last names cast them out, but as they grew their confidence, beauty and brutality did too. The meaning of their last names came out in all of them.

The girls are used to having boys drop to their knees for them but when the new boys show up their lives change. The boys are so different from the dark, sexy, pierced and tattooed demons they are used too. They are light, pure, and heavenly- angels. But what will happen when the girls find out that these boys don't want them?

What will happen when the Devil want a little taste of Heaven?


Characters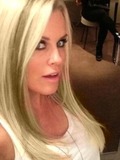 Carmen Bagans- Thanatos
Onyx's Mother, Married to Damien Thanatos, Age:34 Job: Realtor Piercing: Ears Tattoos: Onyx's birthday roman numerals on her hip.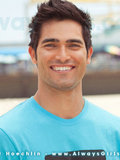 Damien Thanatos
Onyx's Father Married to Carmen Bagans- Thanatos, Age 35, Job: Lawyer and Professor of the Supernatural and Demonology Tattoos: Many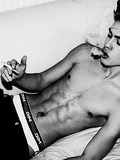 Daniel George Christopolous
Onyx's 'Boyfriend' Bad Boy,Best friends with Gregory and Trevor (17) Height: 6'1, Tattoos/piercing: small figure with angel wings (between shoulder blades),anchor (right fore arm), Smokes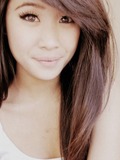 Ebony Ireland Diablo
Bad Girl, Popular, Onyx & Natalia's Best Friend (17) Hight: 5'0 Tattoos:To infinity (right hip), Anchor (Right Forearm), Leo star sign (behind left ear)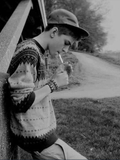 Gregory 'Greg' Crimson
Natalia's 'Boyfriend' Best friends with Trevor and Daniel (17)Height : 5'11 Hipster Bad boy Tattoos:anchor (right fore arm),Smokes (rarely)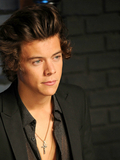 Harry Styles
Best friends With Liam and Niall.(17) Good Boy, New Boy. No Tattoos or piercing. Does not partake in illegal activities (drinks at parties)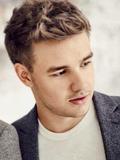 Liam Payne
Best Friends with Niall and Harry.(17) Good Boy, New Boy. No Tattoos or piercing. Does not partake in illegal activities.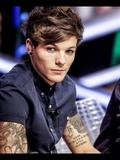 Louis Tomlinson
Good friends with Daniel, Greg, and Trevor, Best friends with Zayn and Perrie, Onyx, Natalia and Ebony Tattoos: Way to many to count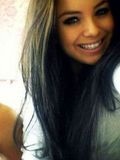 Natalia Amberlynn Malveillant
Bad Girl, Popular, Onyx and Ebony's best friend (17) Height: 5'5 Tattoos: To infinity (Right hip), Anchor (Right Forearm), Bass/Treble clef (one per wrist), Aquarius star sign (behind left ear)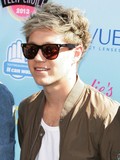 Niall Horan
Best friends With Liam and Harry.(17) Good Boy, New Boy. No Tattoos or piercing. Does not partake in illegal activities, except for drinking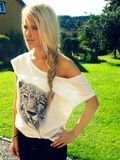 Onyx Persephone Bagans- Thanatos
(only uses her father last name) Bad Girl, Popular, Ebony and Natalia's best friend, Best frieda with Louis (17) Height: 5'7 1/2 Tattoos: To infinity (right hip), Thanatos (Right Foot), Anchor(right forearm), B(Left hand), Fur Die Toten Reise Schnell (Quote from Dracula) For the dead travel fast in german)( inside left arm),Libra Star sign (behind left ear)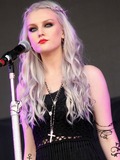 Perrie Edwards
Popular, Best friends with Onyx, Ebony and Natalia, (17) Tattoos: Anchor (right forearm), Banner (above left elbow), Floral design (inside arm), Stars along spine and around hips (Back tattoo)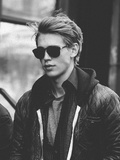 Trevor Wyatts
Ebony's 'Boyfriend', Best friends with Daniel and Gregory(17)Bad Boy Height: 5'9 Piercing/Tattoos:anchor (right fore arm)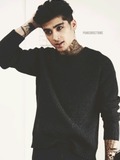 Zayn Malik
Good friends with Daniel, Greg, and Trevor, Best friends with Louis. Very good friends with Perries Best friends, Perrie's boyfriend Tattoos: Way to many to count
Chapters