The Luck of The Irish
Summary
Cadence has loved One Direction for as long as she could remember. When her and her best friend, Marley get invited to go on a date with One Direction, they think that's the best. Then, they reveal that they're dancers and singers, One Direction wants them to go on a world tour with them. Even though dreams come true, things CAN go wrong. With 5 boys and 2 of them single, something's bound to go wrong.



Soundtrack:

*A Thousand Years - Christina Perri
*Best Song Ever - One Direction
*Beautiful - Megan Nicole
*Still Into You - Paramore
*Spinning Around - Taylor Swift
*Fix a Heart - Demi Lovato
*Here's To Never Growing Up - Avril Lavigne
*Wish You Were Here - Avril Lavigne
*The A-Team - Ed Sheeran
*Thinking 'Bout You - Frank Ocean
*Torn - Natalie Imbruglia/One Direction
*Chloe, You're The One I Want - Emblem 3
*Need You Now - Lady Antebellum
*Low - Flo Rida
*How To Love - Lil Wayne
*Hey There Delilah - Plain White Tees
*Wanted - Hunter Hayes
*Because of You - Kelly Clarkson
*Miss Movin' On - Fifth Harmony
*Give Me Love - Ed Sheeran
*More to come later! :')
Characters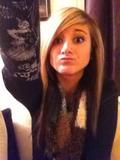 Brooke Lee Adams
Brooke Adams used to be a model. Harry met her at the club and brought her home. He used her to make Cady jealous. Brooke also used to be Cady and Marley's best friend until she moved to Ireland. They never spoke again.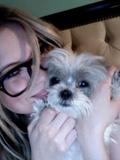 Cadence Ericka James
Cadence is a sassy 19 year old, blowing out the candles on November 13th. She is obsessed with slushies, jewelry, fuzzy socks, The Hunger Games, Taylor Swift, Jennifer Lawrence, and ooh, One Direction. Oh and her puppies, Infinity and James. She always says, "If Jennifer Lawrence and Taylor Swift were in the same room, I would die because there would be too much Perfect air and no Normal air." She has two best friends, Cassidy and Marley. **She is portrayed by Ashley Benson**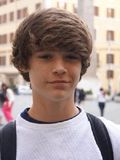 James Gabe Taylor
James is a basketball and baseball player. He is a flirtatious boy but very committed in a relationship. --**He comes later in the story. More to come soon**--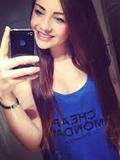 Lottie Bianca Flynn
Lottie is a sweetie at heart but has a tough outside. She is told to be like a blowpop. Tough outside and sweet center. --**More to come about her**--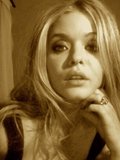 Marley Anne Bradley
Marley is a down-to-earth sweetheart. She is still obsessed with dolls. She says Louis would be her BFF because she doesn't want to let go of her childhood at 21 years old. Her birthday is August 8th. She loves volleyball, like her best friends, Cassidy and Cadence; they all took gymnastics, cheerleading, volleyball, dance, and ice-skating. Marley is obsessed with Zayn Malik. She recently got out of a relationship and is very quiet at first.
Chapters