In The Lonely Hour
Summary
⏩Book 1 of 4⏪


As he looked into her beautiful blue eyes that he adored so much, too much at that, he sighed, knowing exactly how this conversation was going to end, in denial. She didn't believe anything he told her, and maybe that was the reason he couldn't get inside her head a lot, get deep in her thoughts and understand, see, and experience what she's thinking, why, and how..
"You don't need to be here, please just.. just go home.'' Juliet said softly, looking away from the memorizing stare, emerald irises burning holes straight through her small, fragile body.
"Juliet.. there's a reason people like you and I find each other. Maybe it's God, maybe it's fate.. But I know it's not an accident that I found you. There was a reason.. and I want to figure it out, please, give me a chance.'' Harry said with a wave of hope in his voice, mentally pleading and begging for her to understand him, that was all he wanted.
Juliet's eyes met his concerned stare, her lip began to quiver a little as she released a small, quiet sigh, and said...

▶SOUNDTRACK◀ //bolded songs are important to the story//
1.Young Love – Kip Moore
2.Little Things – One Direction
3.Secret Love Song – Little Mix ft. Jason Derulo
4.Everything Has Changed – Taylor Swift ft. Ed Sheeran
5.Story Of My Life – One Direction
6.Nobody – Selena Gomez
7.Somebody To Love – Justin Bieber
8.Little Toy Guns – Carrie Underwood
9.What A Feeling – One Direction
10.The Feeling – Justin Bieber ft. Halsey
11.All That Matters – Christina Perri
12.The Heart Wants What It Wants – Selena Gomez
13.You & I – One Direction
14.Stay – Rhianna
15.Ours – Taylor Swift
16.Love Me Like You Do – Ellie Goulding
17.Strong – One Direction
18.Like I'm Gonna Lose You – Meghan Trainor & John Legend
19.Blown Away – Carrie Underwood
20.If I Could Fly – One Direction
21.My Dilemma – Selena Gomez
22.Be Alright – Justin Bieber
23.Good For You – Selena Gomez ft. A$AP Rocky
24.I Won't Give Up – Jason Mraz
25.One Love – Justin Bieber



WARNINGS: SEXUAL/MATURE CONTENT & SITUATIONS ~ TRIGGERING CONTENT INCLUDES EATING DISORDERS, SELF HARM, AND MENTION OF SUICIDE, ETC..

©2016. Copyrighted material, all rights reserved.










Characters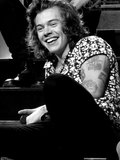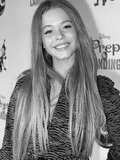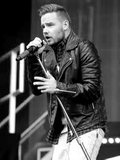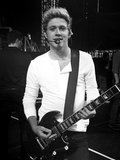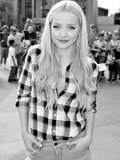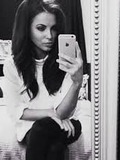 Chapters