Another Direction
Summary
Meet the hottest boy band out there - One Direction! Featuring Harry, Liam, Louis, Zayn, Niall...and Chanel?

Yes, One Direction has a female member; she's just one of the guys. They perform together, goof off together, cause mischeif together, get girls together...

Harry and Chanel are particularly close, and she tries to help him get over his latest break-up by hooking him up with her friend, Nina. But when he goes for Taylor Swift instead, things get messy...especially when Chanel and Taylor end up getting close. Will this drive the band apart? Will Louis get arrested for disturbing the peace? Will Niall get repeatedly rejected by Demi Lovato? Will Zayn be sexy?

Read and find out!

Humor, drama, love triangles, and just a general appreciation for those five wonderful British boys wrapped up into one tasty fanfiction experience!

Contains alcohol and swearing, but that's about it.
Characters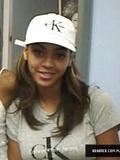 Chanel Silver
6th member of One Direction; charming, swaggy and other ridiculous adjectives. Has a strange resemblence to a young Beyonce for some reason...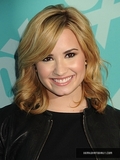 Demi Lovato
The perfectly gorgeous singer and X-Factor judge that unknowingly finds herself in the middle of Niall and Chanel's war of affections. Also just looks really cute, like, all the time.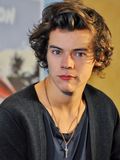 Harry Styles
Owner of world's best hair; Chanel's BFF; on the rebound after his recent girlfriend, Maude, broke up with him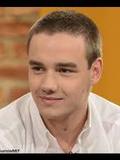 Liam Payne
One Direction's voice of reason and resident guru. Has great eyebrows and looks like the cutest puppy you've ever seen. PAYNEfully cute (see what I did there?!) Chanel's confidant.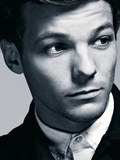 Louis Tomlinson
Batshit crazy, but absolutely loveable. Chanel's partner in crime. Ridiculousy good looking lad of sorts.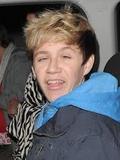 Niall Horan
One Direction's Irish toe-head, who is rivals with Chanel. Usually it's over who can play Little Things better on the acoustic guitar, but recently it's over Demi Lovato, who Niall went for even though he knew Chanel liked her. Tsk tsk, Niall - that's breaking bro code.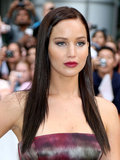 Nina Fuente
The hilarious half-Latina star of the new ABC Family comedy "20 Somethings." Best friends with Chanel and is trying to get her to hook her up with Harry.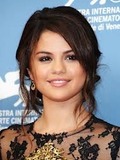 Selena Gomez
Ranging from adorable to cute to beautiful to sexy, the actress/singer has her eyes set on a particular member of One Direction when she realizes that Bieber is ...well, you can fill in the blanks. This does, however, cause some Bieber/1D beef.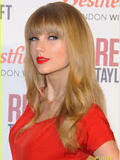 Taylor Swift
Seemingly irresistable pop star who can have anyone she wants - and she has her eyes set on Mr. Styles. But a band member of his may ends up also catching her little eyes.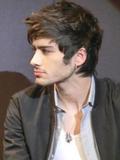 Zayn Malik
Dark and sexy. The only man in existence who can make a dumb tattoo look good. He and Chanel like to play flirt (like Larry Stylinson does) but there's absolutely nothing going on between them.
Chapters
A brief introduction to get you fools started.