Criminal Romance
Summary
In the streets of London, not all is how it seems. Sure, during the day everything looks fine and dandy, but your parents were right. The monsters come out at night. And in this town, the monsters have pretty smiles, and killer secrets. The fight clubs are places that anyone with intelligence avoids, but sometimes the wrong blonde stumbles upon one. This is the story of that blonde's life, and how she came to rule a gang.


Characters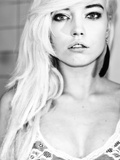 Carmen Rodriguez
Despite her last name, she's your usual white blonde. Blue eyes, red lips, big tits. The usual. But she's far from usual. With her kick ass smile, comes an actual ass kicking. She's going on 21, but she hasn't always been this way. She has her ex-boyfriend CJ to thank for that. She dated him for two years, but finally broke up with him when she was 19- after he has corrupted her. Even though she's only 5'5", that doesn't keep her out of the fight ring. She's 130lbs(59kg) of pure fury. She's been known to knock grown men flat on their asses and break a few hearts in the process. She hasn't been beat, in a fight or physically since she broke up with CJ.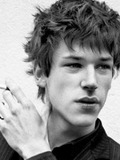 Christopher James a.k.a CJ
He's the usual pretty boy. Cheek bones that could cut glass, and lips that can break a heart-and have done so. He's got a mean streak a mile wide, and a blood trail to follow. Piss him off and you're likely to end up on the ground in a pool of your own blood. His gang is notoriously known for the fear they strike into everyone. Unlike Harry's gang, he won't hesitate to kill you. And with his 6'1" height and 163lbs(74kg) of pure fighting machine, he runs the fight scene around here, and gladly will kick your ass.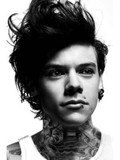 Harry Styles
The dashing 6', 163lbs (74kg) gang member is part of a fight club. He's a resident playboy with his emerald green eyes and chocolate curls that catch every girls attention. He's never lost a fight in the club, and he's known for it. People fear him and his gang, and they get away with most everything.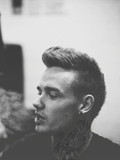 Liam Payne
You have Liam to thank for the gang not killing everyone who get's in their way. He keeps them in check, but that won't stop him from kicking your ass in the ring. He's known how to box and fight since he was 12, and hasn't done anything but get better since then. He's 5'11", one inch shorter then Harry and weighs 161lbs(71kg), most of it pure muscle. He may keep you from being killed but that doesn't mean you'll be walking away anytime soon from this formidable hunk. With his light brown hair and light brown eyes, you don't want to walk away.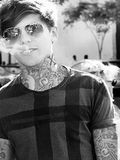 Louis Tomlinson
The oldest of the gang, Louis' been there since day one, and has been getting in fights since he could walk. Yet to lose a fight, or a girl, his smirk will make you go crazy whether you're in the ring with him or in his bed. He stands 5'9" and weighs 157lbs(71kg) and his blue eyes will hold you captive. He's known for his one night stands but that's not going to keep any girls away. With his quirky smile, dark brown hair, and smoldering looks, who could stay away?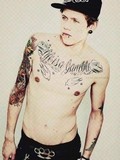 Niall Horan
Niall Horan, another one of the guys, stands 5'8", the shortest of the group. He weighs 161lbs (73kg) but you won't catch him in the ring. He avoids the fighting portion and prefers to just lift. His Irish charm coupled with his blonde hair-blue eyed look, catches many girls, but he blows them off most of the time. He has a dark reputation but it stays on the down low. He's one of the more mysterious of the guys, and has a dark past that will come back to bite.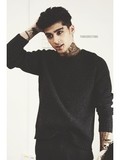 Zayn Malik
Harry's partner in crime, he weighs in at 154lbs (70kg) and comes to a height of 5'9", and not unlike his gang members he gets alot of girls attention. With his dark hair and dark eyes he has a certain ominous look which helps when he's in the ring kicking ass.
Chapters