All Because Of You (A Harry Styles Love Story.)
Summary
Valerie Jones, 18. She is sick of boys always trying to get in to her pants, she had one boyfriend who broke her heart for using her so never really believed in love anymore. But what happens when she meets the famous Harry Styles who teaches her how to love again, and what happens when Harry also learns a few things himself along the way? And what happens when both their exes come back into the picture? Will they stay together or will the pressure pull them apart? Read to about their adventure of hook-ups break-ups, betrayal, hurt, romance, and LOTS of kissing.
Characters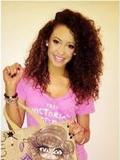 Danielle Peazer
Liam's Girlfriend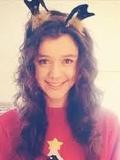 Eleanor Calder
Louis' Girlfriend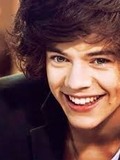 Harry Styles
A.k.a Hazz and is 19 years old. He is cheeky and is looking for a long-term girlfriend but until is stuck with one night stands. Hates Jermaine.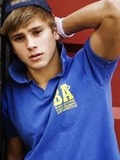 Jermaine Brown
Valerie's ex boyfriend. Hates Harry. He is very obsessive and will stop at nothing to get Valerie back.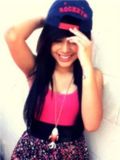 Nicole Robinson
A.k.a Nikki and is 18 years old. BFFs with Valerie. She is very hyper and loves to pull pranks on people. Also loves to eat candy like Valentine.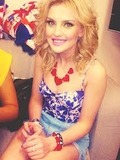 Perrie Edwards
Zayn's Girlfriend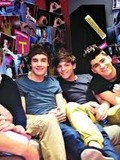 The Rest Of One Direction
Niall Payne, Liam Payne, Louis Tomlinson, and Zayn Malik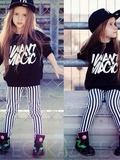 Valentine Jones
A.k.a Tiny and just turned 10 years old. She LOVES One Direction, she is very hyper and loves to eat candy. She also lives with Valerie.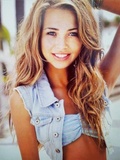 Valerie Jones
A.k.a Val and she is 18. BFF with Nicole. Hates Yasmine. She is very caring nice and loves to wear almost anything, she is also very shy sometimes.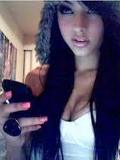 Yasmine Banks
She is Harry's ex. Hates Valerie. She is very snobby and rude. Also she is still deeply in love with Harry.
Chapters
A incident accures at the concert which change the girls life

Valarie goes to work and gets a surprise