Dancing the Night away
Summary
Jay went to school with the boys, and they were her bullies. Then they left for X-Factor, giving her peace. Or she thought. Then she found out she was Liam's sister. Her whole life spiralled out of control. She lost control of her Acting and Writing dreams, and the boys took her under there care. But they still bully her a bit. Jay has always been against self harm, but will this drive her to the edge.
Characters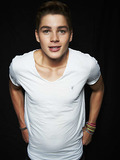 Jack
Jack is Jay's best friend in the whole world. He has brown hair, he's tall, and he could have been the school dreamboat if he hadn't stuck with Jay in middle school.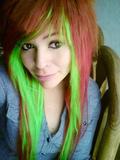 Jay
Jay is a short girl with red and green hair, and she enjoys writing, acting and music, especially the Beatles.
Chapters
This is a prologue, so ENJOY!!!!!!!!