Faking The Part.
Summary
She was a normal girl straight out of high school. She wasn't expecting a job like this, no way would she ever dream that things like that existed. When Modest hired her to be Eleanor's stand in, she had to take the part. The money was more than a temptation under her poor nose. "You don't even look like her." was Louis' first words. She knew he was right, but she didn't know how Modest worked It wasn't long before she was the spitting image of Miss Calder, it wasn't long until she was taught the part. She was just meant to hang off his arm in public. She wasn't meant to destroy the fandom
Characters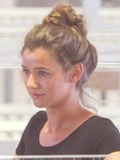 Eleanor Calder
She is the girlfriend everyone has fallen in love with, the girl who needs a break from all the hate, and publicity. She is kind enough to give Siobhan all the inner secrets of what it is like being Eleanor Calder.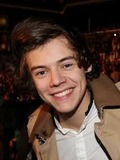 Harry Styles
Harry is the first person Siobhan turns to when her and Louis don't get along. She looks up to the male, who knows Louis better than anyone else. She knows all about his admiration for the older boy, but doesn't want to push him to admit anything, not yet anyway. Harry wants to make Louis and Siobhan friends, because he knows they'd get along like a house on fire.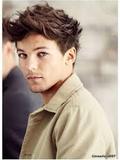 Louis Tomlinson
He doesn't love the way his life has been predetermined for him, he wishes that he could be a normal boy, who could date who he chooses. It was fun at first, but it didn't take long for the game to grow tiresome. He doesn't want a 'new' girlfriend, he just wants this all to end, which is why he is so easy to write Siobhan off.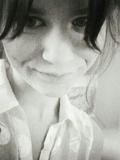 Siobhan Vandecamp
Protagonist of the novel, Siobhan is 18 years old, loves a good laugh, and adores Louis. At first they don't get along as their personalities clash, but this girl isn't about to let a pop star get her down. Her job isn't the greatest, but she tries to make light of every situation including the difficult task she has been given.
Chapters