I Love Him? [A Larry Stylinson Fanfiction]
Summary
Louis feels his heart race everytime Harry touches him.
Or feels a blush creep on his cheeks everytime Harry winks at him.
But he shouldn't be feeling like this.
Harry's his best friend.
His guy best friend.
And as much as he tries to deny it to himself, Louis was gay.
Gay and in love with the one and only Harry Styles.


Characters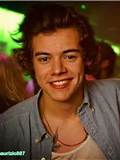 Harry Styles
Member of One Direction.Best friends with Louis.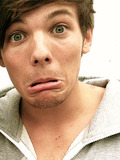 Louis Tomlinson
Member of One Direction. Best friends with Harry. Knows he's gay but is afraid to tell the boys in case they dont accept him and is afraid of ruining his relationship with Harry.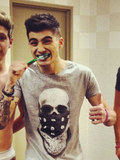 Niall Horan, Zayn Malik & Liam Payne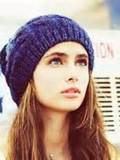 Rachel Evans
Louis' ex-girlfriend and best childhood friend. Still close with Louis. Suspects Louis is gay.
Chapters
Take a picture, it'll last longer

What did I miss?

'You're not wrong'