The Calder Twins ( A Louis Tomlinson Fanfic.)
Summary
Eleanor Calder and Naveah Calder are twin sisters. Eleanor is the perfect 21 year old model, perfect life, and perfect boyfriend Louis Tomlinson.

Naveah Calder, doesn't really have a perfect life, 21 year old,has tattoos all over her body, piercings. Naveah is sick of Eleanor always getting the attention, she's mostly sick because Eleanor also has the perfect boyfriend.

Naveah and Eleanor never really got along, Eleanor would always say how ratchet Naveah would look with all her tattoos and piercings. But you know what they say... Never Judge A Book By Its Cover,

Thats it until Eleanor invites Louis Tomlinson over to they're house, Louis meets Naveah, again he judges her by the cover, but he starts to get to know the real her.

What will happen when Louis takes a liking towards Naveah and Naveah takes a liking to Louis Tomlinson?

What about Eleanor, and Elounor shippers think and say?
Characters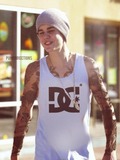 Chris Anderson
Dating Kat, friends with Naveah, bestfriend is James, looks like a player but has an amazing personality.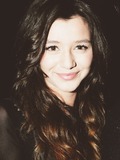 Eleanor Calder
Twin sister of Naveah, doesn't like Naveah's cover, Hollister Model, doesn't like Naveah's friends, dating Louis Tomlinson.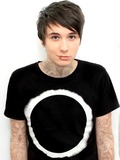 James Miller
He's friends with Kat and Naveah, has a huge crush on Naveah, hates Louis and Eleanor, bestfriend is Chris.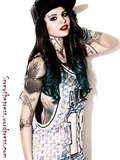 Katrina ( Kat ) Garcia
Best friend is Naveah, friends with James, dating Chris, doesn't like Eleanor.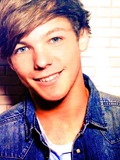 Louis Tomlinson
In One Direction, famous, dating Eleanor, bestfriends with Harry, Niall, Zayn and Liam, hates Naveah at first but starts liking her, doesn't like James.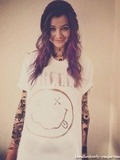 Naveah Calder
Twin sister of Eleanor, doesn't like Eleanor's attitude towards her, bestfriend is Kat, friends with Chris and James, at first hates Louis but then she starts liking him.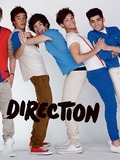 One Direction
Louis, Liam, Harry, Zayn and Niall, friends with Naveah and Kat, in a Famous Irish/boyband.
Chapters