London Calls Me a Stranger
Summary
Hey guys! My name is Autumn! I am 18 and my birthday is in November! My favorite color is in the red category
I am super smiley and I love to be silly! My parents say that I need to be more serious since I am now officially moved out of the house...or almost because I am headed to London for the summer with my best friend in the whole world Scarlett. We live in a small town in Montana. I know. what is there to do in Montana? Well nothing pretty much, just look at the mountains woopdee dooo! lol! Anyway! I guess I should tell ya'll a little more about myself. My favorite bands are as follows: Paramore, One Direction, Avenged Sevenfold, The Fray, Linkin Park, Pearl Jam, and pretty much anything that is not country. Sorry country lovers! My favorite movies are....The Titanic, The Notebook, Remember Me, Star Wars, Lord of the Rings, and many more. I was in band playing clarinet and I was in color guard for marching band. I rocked lol maybe....I love music obviously and art i can not express my love for art ugh...I want to be an artist so bad...but they don't really get anywhere so there goes that dream...Well I guess that is enough about me! Let us go to my best friend Scarlett!
xoxo
Autumn
Hey guyzzzzzzzzzzzzzzzzzzzzzzzzzz, my name is Scarlett! What's shakin'? Oh well I guess you really cant answer that can you...ooops oh well! Alright well as you know Autumn Marie is my best friend! We are like sisters, I swear we like all the same things. Well except I am awesome and like country! Yay country lovers! But I like any kind of music, it really doesn't matter to me. Hmmm. what to tell you about myself....well I play the guitar and I love to sing! I hope to be on X Factor sometime maybe in this up coming year! It would be a dream come true...hmm...well my favorite color is purple, I love music obviously, I was in choir, I hate school...but who doesn't! thank god this summer is going to be awesome in London. Make some new friends and hang with the best one of them all till we go our seperate ways for college :( sad but true chiz right there....anyway I am sarcastic, funny, loving, and charming ;) thanks Autumn for adding the last one in there. alright read the story now!
xoxox
Scarlett
Characters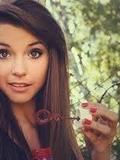 Autumn Marie Hale
Main character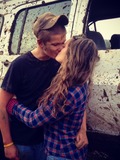 Chris Bourne
Autumn's boyfriend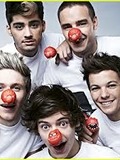 One Direction :)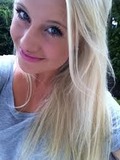 Scarlett Jane Parker
Autumn's best friend
Chapters
Autumn's P.O.V.

Autumn's P.O.V.