Anyone Looking For a character?
Summary
Hey! Yeah, So I really love being in stories so I was wondering if any of you are looking for characters for your stories? I have put my character below in case any of you are looking for a character. I would be happy to play any part in any story :) If I'm a character in your story I will ALWAYS read it and give feedback. Id also definitely subscribe :) If any of you need a character just message me, would greatly appreciate it :) x
Characters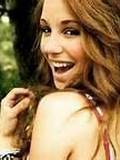 Rachel Evans
Rachel is a crazy, bubbly outgoing girl. She's very rarely serious and loves to mess around. Shes the randomest person you can meet and is always making people laugh with her crazy nature. She loves animals and is a vegetarian. Shes very cheeky and flirty and at first likes to play hard to get. She tends to get along with people easily and hates being alone. She spends most of her time on the piano and guitar or hanging out with her friends. Music is everything to her. She plays any instrument she can get her hands on and loves singing.
Chapters