Little Black Dress
♡ Chapter 40 ♡
Harry's POV
I open my eyes and I'm shaking. It was all just a dream, she's still alive... I hope.

"Mr.Styles?" asks a doctor shaking me out of my thoughts.

"Yes, can I go see her now?" I ask. Him and the nurse exchange a look. No please. No.

"You can see her, but she might not respond. She's in In a coma but we're not sure when she's going to wake up...or is she's ever going to wake up." he replies

"But she's breathing?" I ask

"Yes, room 334." he says nodding.

I get up and run to the room. I see her lying on the hospital bed and I take a seat next to her. I know she might not hear me but I need to talk to her.

"Diana. I'm here for you and will be sitting by your side, night after night to help you through the dark. Don't let me go, please Diana, stay strong and keep holding on...I love you." a few tears escape my eyes and I don't even try to wipe them. I just stroke Diana's face.

Everything's going to be alright. It has to.

Claire's POV
It's 2am and my time to strike. I get out of my car and make my way towards the front. There's only one guard. Score.

I put on my limping act and wave at the guard.

"Can you help me? I hurt my leg!" I yell, he instantly looks worried and he sits me down in his chair.

"Let me go get some bandages and ice." he replies smiling.

"Thank you." I say as he quickly leaves.

When he's out of sight I check the camera's and find the one attached to Lexi's jail cell. I turn off the camera for her cell and then quickly set the screen back to normal. The man comes back with the ice and bandages and wraps up my foot.

"Thank you sir." I reply smiling.

"No problem what brings-" I cut him off by shooting him. I put a muffler on the gun so that no one would hear the shot. Finally I can get Lexi and leave this country. I take the man's clothes and quickly change into his uniform.

I walk into the prison and no one notices my new face. These prison guards are so shit. I walk straight to Lexi's cell and luckily no ones guarding it.

"God I thought you weren't coming!" she says excitedly. I roll my eyes before taking the keys and unlocking her. We start walking when one guard stops us.

"What are you doing with the pri-" before we can finish I shoot him.

"What! Why did you do that?!?" Lexi exclaims.

"Put on the outfit." I reply

"Why?" she asks

"Are you stupid? Wait don't answer that." I reply shaking my head. She rolls her eyes and quickly puts on his clothes. We drag him into a closet before leaving.

We get into my car and I start driving.

"Where are we going?" she asks

"California. I have a house out there." I reply

"What about the money from the will?" she asks

"I get the money in my account the second Diana is named diseased." I reply

"Oh cool!" she says smiling. I'm about to insult her for her idiotic comment when I hear police sirens. I pull over casually before 2 police officers walk up to me.

"Have you seen this-" he stops taking and pulls out his gun. I look at the pictures and it's a photo of me. Shit.

Notes
I WOULD NOT END A STORY THAT SHITTY! KILL OFF DIANA! NO! WHAT! NO FUCKING WAY! I would say April fools but...ya know...
Diana's ALIVE!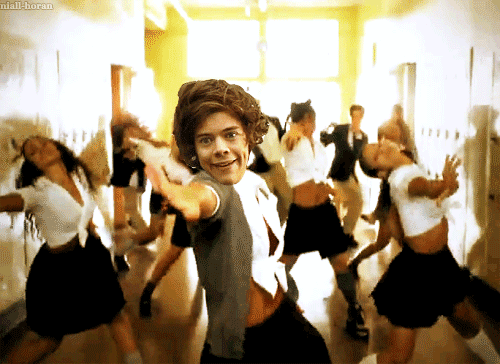 Comment? Vote? Subscribe?

Questions

Did You Think She Actually Died?

Is This The Last Of Aunt Claire?

Darry or Hiana? We Still Haven't Decided?

ღ Alice Rose ღ


HAPPY NEW YEARS EVE!